Reading is something that I, wasn't really into early on in my professional career, but I quickly realized just how important it is. A person can learn so much from books out there and become smart, specifically in the business world.
While I do read some for enjoyment, I put together a list of 10 books that have changed the lives of top business professionals. I've been fortunate enough to read all of them already, and it's a great starting point for anyone who is looking for the next great read.
If a person needs a motivational coach, this is a great place to start. Written by David Schwartz, it focuses a lot on having the right mindset and confidence to do big things.
A lot of us want to focus on communication in business, but this book helps with communication in all walks of life. It is key to not only allow people to understand what you want, but it can also influence when you're losing in a debate.
You don't have to be a fan of Walt Disney to get a lot out of this book. The stories come from working at the Walt Disney World Resort, and learning along the way. Organization is a huge focus in this book, as to be expected for anything that Is that massive.
For a contrary opinion, there is nothing better than anything you want by Derek Sivers. He tries to keep everything as simple as possible, and he shows how he works as the founder of CD Baby. This is great for people who maybe have hit a wall and need some inspiration.
This book makes a lot of different lists out there, and Paulo Coelho nailed it in a variety of ways. It's short and to the point, but it has a lot of valuable information. Anyone trying to pursue their dreams in business needs to give this a read.
This is a book that helps with business effectiveness overall. It's a strategy guide that directly focuses on competition, and how to stand out in a crowd. The best part is, so many different types of people can benefit from a book like this when trying to have success.
There is a very fine line between being a good business, and being a great business. This can be the difference between winning and coming up just short. How does a person identify the difference? With tips inside, there are many ways to go about it.
Bill George is one of the best at teaching leadership and allowing people to learn in just the right way. Authenticity is the key, and being a strong leader can turn a business into a juggernaut.
It's one thing to have temporary success. Being built to last will turn things in another direction. Jim Collins and Jerry Porras share tips on building visionary companies, instead of only focusing on the current economy.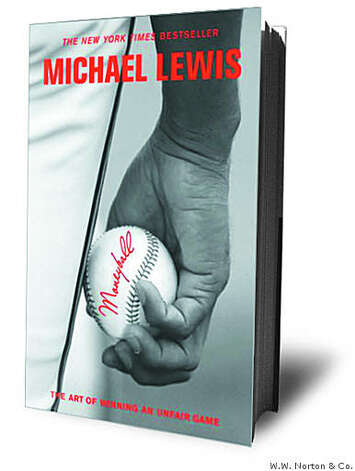 How does a sports book help with a business? Well, the Oakland Athletics took the baseball world by storm by thinking of things analytically. Applying those same principles to business can give some people the edge they truly need.